Unum Demens Ridere Ebook
Unum Demens Ridere Ebook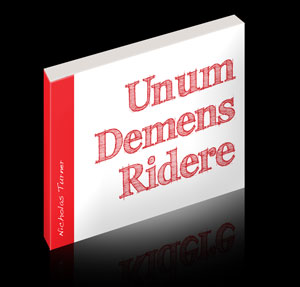 Just a copy of the soliloquy I wrote and performed as part of my final drama presentation.
With a couple of sketches dropped in to make it a bit more interesting.
I have even mocked up a little product shot for you to see what the PDF looks like before downloading it.
Get the free Unum Demens Ridere PDF here