Starting out: recruitment agencies and doing it for yourself

Starting out: recruitment agencies and doing it for yourself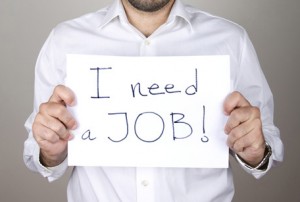 As seen in desktop magazine here
During your career you are inevitably going to use a recruitment agency at some point. Many of them are pretty appalling when it comes to the way they get talent on board, promising all sorts of things, some even advertising non-existent jobs to meet their monthly sign up targets of getting creative talent in and on the books. After that they stop responding to email and phonecall requests about any work that may be available at that time. If they were actively seeking to find you a job, you would at least hear from them about their progress or about the places that they want to send your details to.
That isn't to say every recruiter is going to do this, but you will find many sharks who think nothing of sending your resume through to their clients without asking you first, sometimes you haven't dealt with the recruiting company for years. It makes you as a potential employee look bad by association. My experiences over the years have ranged from some of the very best to some which were downright useless. I won't name any names, but receiving an email from one company after not hearing from them for close to a decade (and having moved cities in that time) saying that they had found me a junior role, made me unsure whether to laugh or be offended that they assumed I hadn't worked in the intervening time.
Once you have as much experience as I do, touching on some specific niche skills, you find there is limited work and most of it is sourced through a recruiter to do the sifting of all the potential applicants. Now I can't tell you how many times I have come a close second to getting a job, or have been offered a job only to have the contract show a salary amount tens of thousands less than what I told them in the interview I would be willing to accept. Having a recruiter negotiate for me in those instances might have helped, but our industry is full of people looking to pay peanuts for creative talent.
Once you find a recruiter that helps you and is obviously working on getting you a placement, they are well worth keeping in your contacts list – just in case you are retrenched or decide to move on from your current role.
You can avoid much of the process by joining up with local design associations and networking with other designers. It is amazing how many roles get filled via word of mouth or through association classifieds. Never stop networking, as the best job in the world may be waiting for you just around the corner, or you may end up in a position where you are looking for a designer.
To get yourself out into the market, you could sign yourself up with Firebrand Talent (just a renamed Aquent permanent position section) and Artisan. This should give you some recruiters you can talk to about your skills and see what the industry is looking for. Then there is AGDA which can give you access to your design peers and networking, which can bring new ideas and a chance to get feedback on your portfolio (which is always great). Lastly don't be shy of getting your work out on sites like Redbubble and The Loop, as people can check out your work (and they have a pretty good 'positions vacant' section on The Loop too).
Don't forget other networking sites like LinkedIn, Twitter and Facebook. Plenty of work gets advertised through a design studio's Twitter feed, in addition to the normal places like Seek and MyCareer.
The best tip is to sign up to the update notifications from places like Seek so that you get a daily email with a listing of all of the latest jobs. Also don't forget about Google alerts either as you can set this up to give you notifications when certain keywords appear online. These days most jobs are filled or closed by the time they're go into print.
Feel free to share good sites or any other tips in the comments below. You never know when you might need to use them yourself!