New designs and crazy products are coming!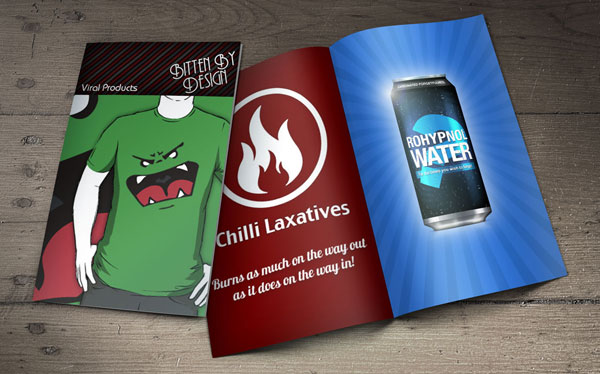 New designs and crazy products are coming!
Now there was a mention earlier of the website getting a bit of a makeover, and that will be enabled in the coming weeks.
But what else could there be? Well, there will be some testimonials and some fun stuff added for some of the crazy products that I have been working on, Rohypnol Water being one product that will get something a little extra to go with it.
A video testimonial is being filmed and this will be added to the website once it is done. I am really excited about adding in video to the website, and I will be wanting to add more in future.
More? You want MORE? Good thing you are not Oliver Twist, because I actually have more for you!
There are a few songs getting worked on at the moment, which I will post samples of once they are done.
If the Rohypnol Water stuff is well received I am thinking it might be good to start adding in something like that for some of the products in the Bitten By Design Store
Don't forget to check out the Bitten By Design Facebook Page for extra samples of work, and there will be lots of my old photographs and some new projects uploaded there as well in the coming months.