Name and shame – just say no to free pitching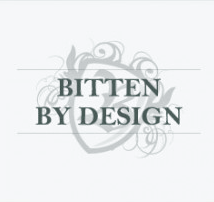 Name and shame – just say no to free pitching
Outing the culprits.
Talk about laziness, bulk emailing all creatives you know to basically 'free pitch' for work. Without a proper brief or working in consultation, hell not even knowing the criteria they are going to select against, I would have as much luck with a picture my 4 year old has drawn than I would with something I spend hours working on. Is a logo worth a $1,000? Yes, but is it worth you doing the logo when you find out the request has gone out to all creatives they have on their database or in their networks…. probably not! You can call it a competition as much as you like, this is free pitching at its worst, because it is from people who should fucking know better.
My response to an unsolicited email for free pitching? Well, I could of done one of the following:
+ ignored the email
+ responded and simply declined
+ responded and supply them the link to the no free pitching website
+ pop it on my website to shame them…
Yes, name and shame time. Although the disclaimer at the bottom of the email states disclosing its content to anyone else is prohibited, sending me a generic email AND directing to tell my friends all about it if I think they would be interested in it, well I will take that as their permission to share the offer…
---
Hi Nicholas,
We have an exciting announcement to make… we're rebranding! This email comes to you, those people in the industry who we've had conversations with before. Are you a whizz with logos and branding? Do you want to win $1000 (or the same in your local currency)? Know someone who might? Then click the link below!
http://www.xpand.com.au/blogs/xpand-logo-competition
I'm excited to see your entries… please do share this amongst your friends and colleagues if you know they'll be interested.
Best regards,
Jo
Joanna Cockle
Head of Community | Asia
CEI No: R1328268 | Licence No: 07C3147
eXceptional talent.delivered.
61 Robinson Road,
#13-01 Robinson Centre,
Singapore 068893
M: +65 8321 8587
D: +65 6372 9445
joanna.cockle@xpand.sg
www.xpand.sg
SYDNEY|MELBOURNE|SINGAPORE|LONDON
What are you worth? Head to Xpand's live Salary Survey to find out!
Six time WINNER of Seek's Annual Recruitment Awards (SARA)
The content of this e-mail is intended solely for the use of the Individual or entity to whom it is addressed. If you have received this communication in error, be aware that forwarding it, copying it, or in any way disclosing its content to any other person, is strictly prohibited. If you have received this communication in error, please notify the author by replying to this e-mail immediately.
---
Yes, they have links for you to see how much you are worth, but then want you to basically work for free?
I assume the head of community should know better than to bulk mail people.
Full disclosure: I have NO idea who this person is, or have had dealings with xpand to my knowledge. I am also an on again off again member of AGDA (and previously a Council Member). Which is why I got a little ticked off with the sender and decided to share the email as well as the link to the no free pitching website. http://www.nospec.com/design-organisations
Make your own mind up, but if many of the design groups are against this method of baiting free work, and educating them doesn't seem to work, it is name and shame time.