Formal Friday versus Flanny Friday.
Formal Friday versus Flanny Friday.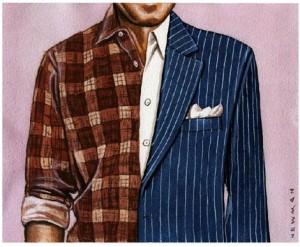 As a designer, we are allowed a certain measure of casual dress code every day of the week, rather than just a casual friday like other office workers.
So, in response to that, I have been trying to do 'formal friday' rather than casual friday. But no matter how hard I try, I always seem to end up going in the other direction and taking it to a higher level of casual with a flanny.
Now, a flannelette shirt is hardly a sleeveless shirt, but it certainly is down the list in regards to how casual I normally dress.
Should designers pick up the formal friday thing? Or are we just too determined in our casual dress code to ever mess with it?